19
2023.October
---
Macroblock Debuts Next-gen Flagship LED Driver ICs-MBI5762 and MBI5780-to Support Higher Core Frequencies
The applications of LED displays continue to expand their boundaries: from the niche market of larger pitch applications of XR and VP to the super-fine-pitch applications of mini-/micro-LEDs targeting high-end indoor displays, such as home theaters, security rooms, etc. These applications have driven strong growth in the LED industry, echoing LEDinside's market research report in 2023. With a projected CAGR (2021-2026) of 14%, the market value of the LED display industry will reach USD 13 billion in 2026.

Note 1: LEDinside: Global LED display market perspectives and cost analysis report

Multi-camera and slow-motion shooting requirements for XR/VP applications | LED display supports 240 FPS video source
In order to reduce shooting costs and increase shooting flexibility, the demand for multi-camera shooting is increasing. The LED displays that support 60 FPS can only be shot by 2 cameras. However, LED displays that support 240 FPS can be shot by 4 cameras simultaneously. This production method is simpler for shows that target global audiences. Different rendering advertisements corresponding to different countries will be shot by other cameras, respectively. For slow-motion shooting, 240 images are captured per second and played back in 4 seconds. This decreases the performance difficulty for actors and improves smoothness.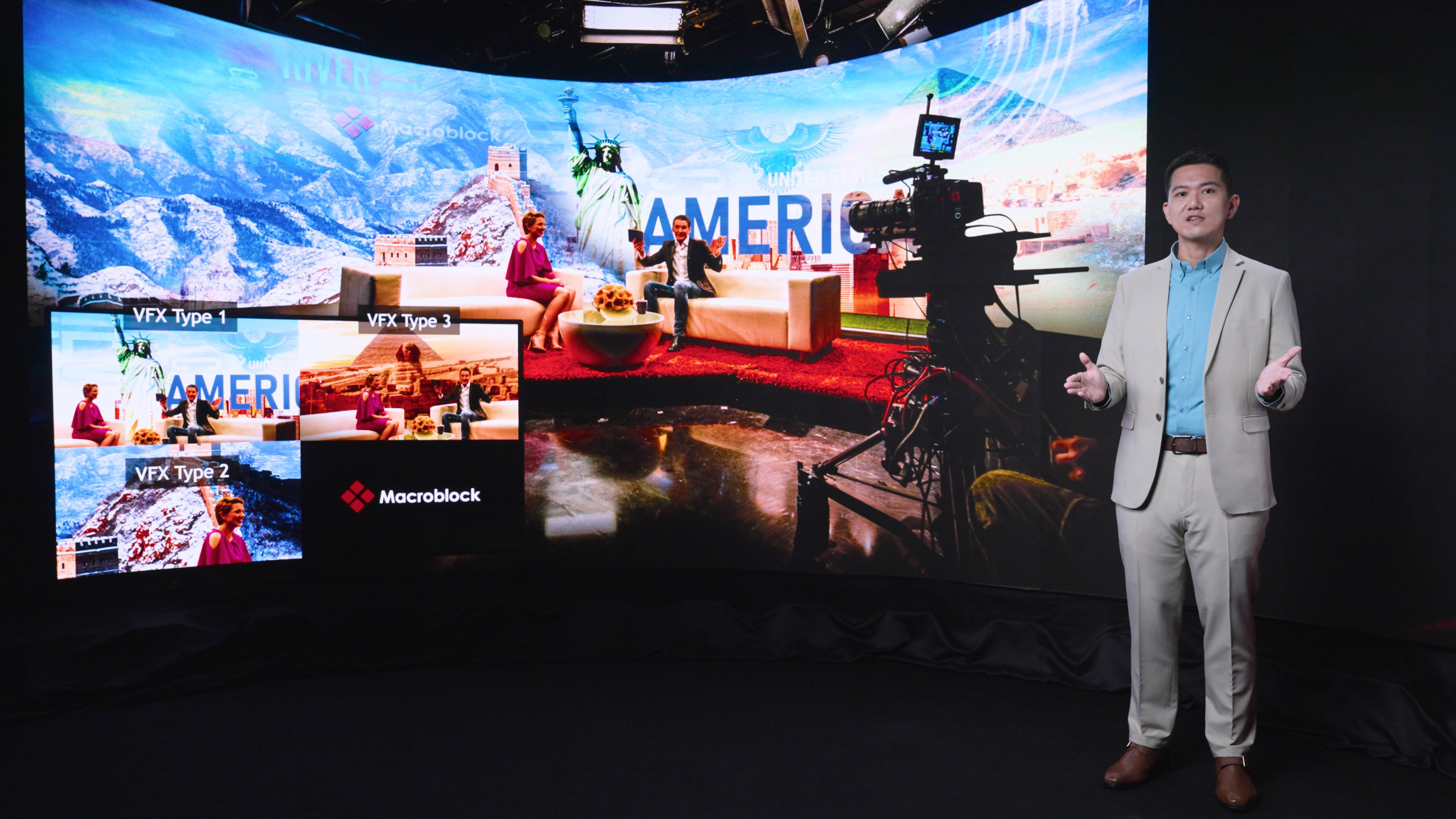 mini-/micro-LED displays upscale to 8K resolution | High-scan LED display to decrease component counts; driver ICs with a QFN package to reduce repair difficulties
As display performance requirements continue to increase, the resolution of mini-/micro-LED displays upscales. The continuing resolution upscaling trend was made evident at ISE 2023 when LG showcased a micro-LED display with 8K resolution. In addition, the shrinking pixel pitch makes the size of the LED display smaller. This means LED displays are trending closer to commercial markets.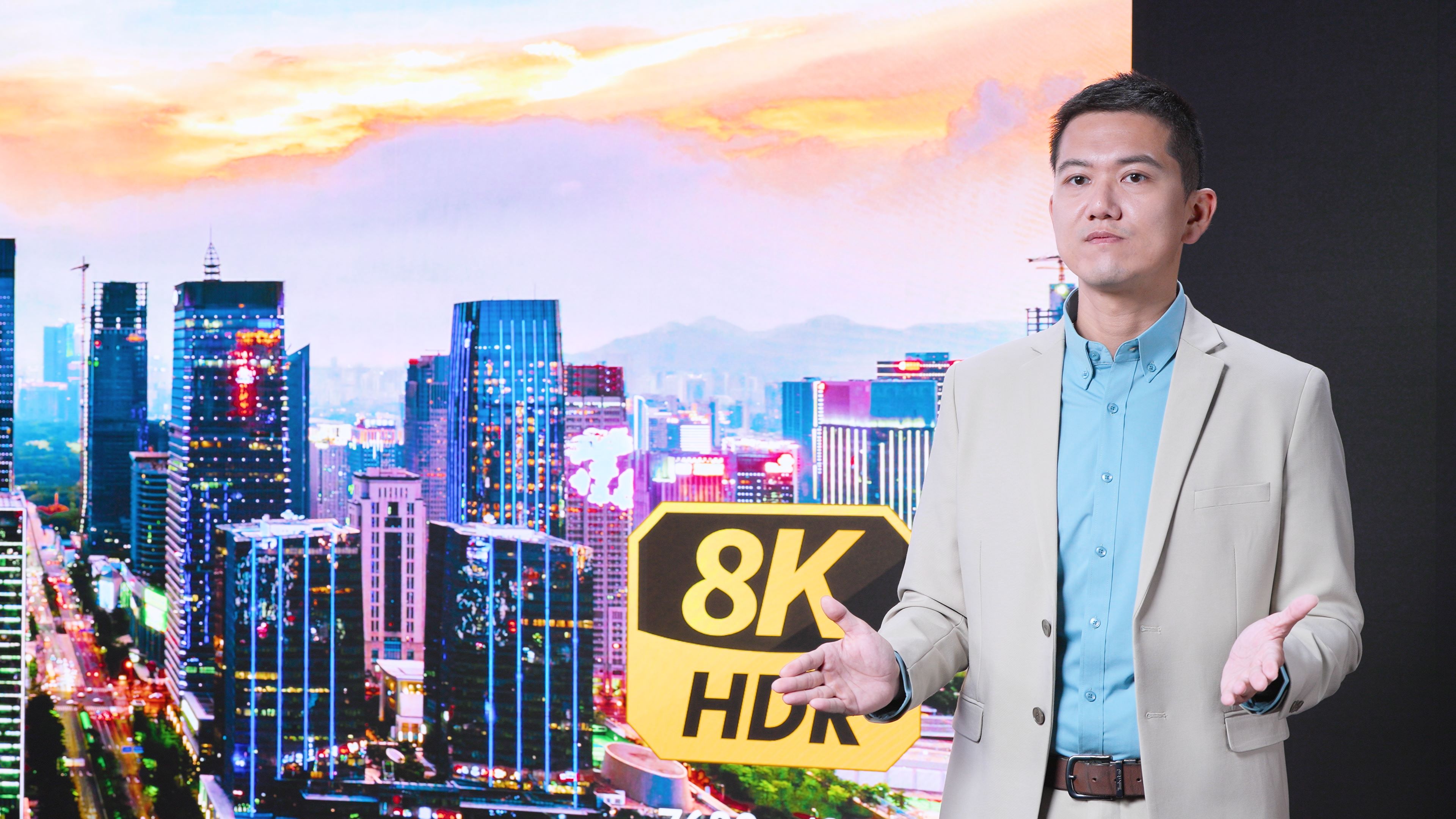 In response to illuminating increasing pixels brought about by shrinking pixel pitch and resolution upscaling, an LED display with a 90-scan design can reduce driver IC counts by 65%, as compared to a 32-scan design with the same 48 channels. Moreover, we should pay attention to the driver IC package. The repair costs of LED modules are high, and driver ICs with a QFN package are much easier to rework than those with a BGA package. In this way, cost pressures can be eased.

LED display driver IC is ready for gigabit frequency | Simulate higher frequency using lower frequency
The key ability of LED driver ICs to support LED displays with a high frame rate or a high scan design and maintain 16-bit grayscale at a 7,680 refresh rate is "core frequency." Macroblock upgrades driver ICs by "improving computing power" and "algorithm optimization." This means that the driver IC can simulate 8X core frequency and thus, can achieve 240MHz GCLK by 30MHz GCLK. Reducing the loading of the driver IC helps to decrease power consumption and achieve high-end display specifications.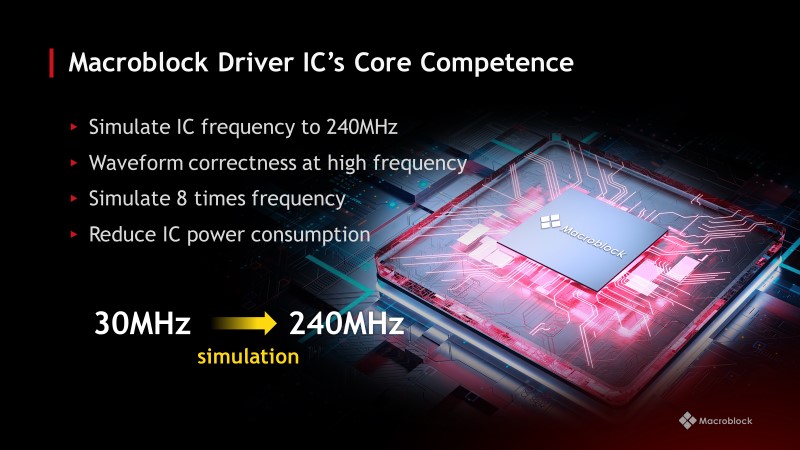 Macroblock announces next-gen common-cathode LED driver ICs
With continuous and tremendous R&D investments, Macroblock launched new flagship common-cathode driver ICs: MBI5762 and MBI5780 for high-end applications. Macroblock's common-cathode driver ICs use proprietary DLL frequency-boosting technology to simulate higher frequencies using lower frequencies. This decreases power consumption, enhances the power-saving feature of common-cathode architecture, and mitigates visual problems, such as color shift. The operating LED display with a lower temperature on the front side can improve user experience for indoor applications.

MBI5762 | XR / VP LED displays
The product features of MBI5762 include 48 channels, a maximum 32-scan design, and an applied pitch from 0.8mm to 4mm. It also supports 240 FPS and reaches 16-bit grayscale at a 7,680Hz refresh rate. In addition, MBI5762 is equipped with a "Hyper Vision Calculation" function that can overcome shooting problems, for example, low-gray flicker and scan lines.

We can learn more about visual performance through the MBI5762 module. It presents a smooth gradient and has no block or vertical stripes at grayscale 1, at a brightness of 0.06nit.

MBI5780 | Super fine-pitch, mini-/micro-LED displays
The product features of MBI5762 include 48 channels, scan-sharing architecture, high integration, a maximum 90-scan design, and applied pitch starting from 0.4mm. It also supports 120 FPS and maintains excellent display performance. Due to a very narrow applied pixel pitch, power consumption will affect the visual performance. The thermal imaging below shows excellent power consumption. There is only a 4°C difference between areas with driver ICs and without driver ICs. The temperature of the PCB is less than 40°C.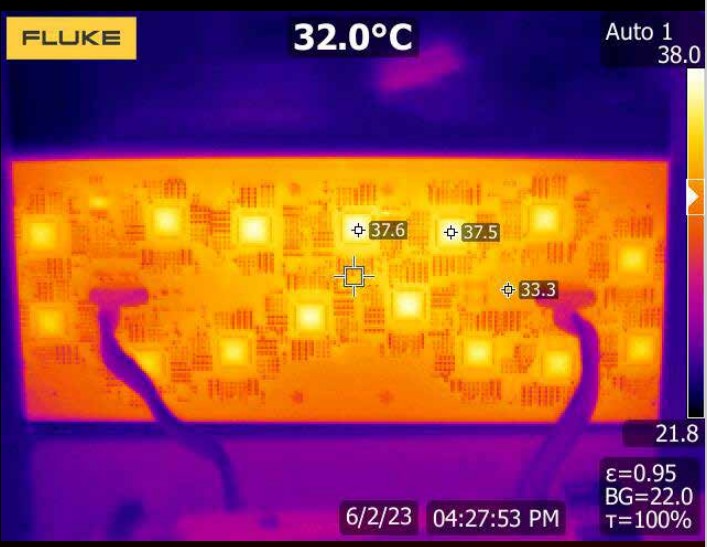 Macroblock addresses the high frame rate issues of XR and VP while providing super-fine-pitch display applications with improved solutions by solving thermal and power consumption issues. There is no doubt that this will facilitate the bright future of high-end LED displays.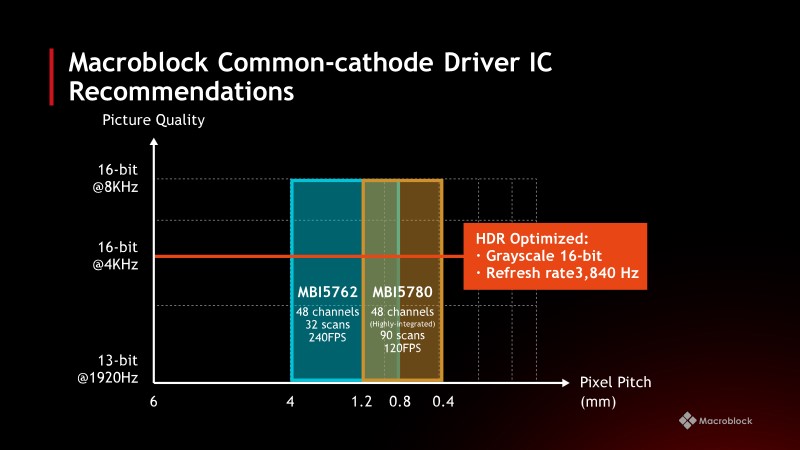 For more details, please watch the 2023 Macroblock product launch video presented by CH Yang, the LED driver IC product manager of Macroblock.