Quality Policy
Pursuing excellence, improving the value of our products, and providing exceptional customer service are our promise to our clients.
Pursuing Excellence
To deliver the finest quality products, we balance between continuous innovation and effective quality control.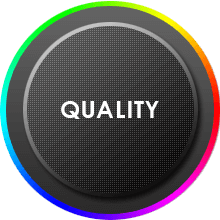 Customer Satisfaction
Besides the quality of our products, we also monitor the quality of our customer service to ensure customer satisfaction.
Continuous Improvements
We constantly identify the needs of our customers to make sure our products stay relevant and are well-received.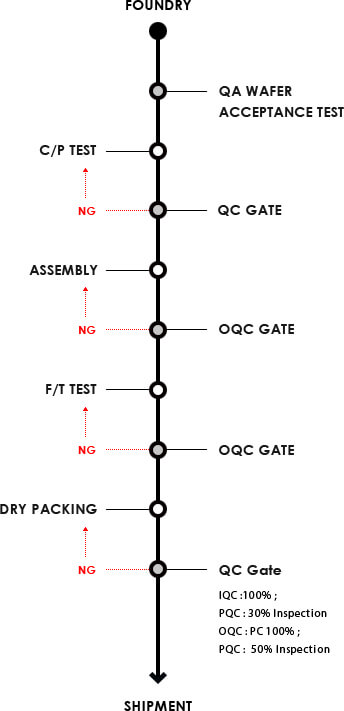 Quality Control System
Both our suppliers and our company understand the importance of customer satisfaction. To effectively monitor our quality, we manage by following a set of procedure that maps out the details we look out for from foundry all the way to shipment.
Quality and Reliability
Macroblock follows a set of stringent guidelines when it comes to monitoring our products' quality to ensure only the best quality products are delivered.
SUPPLIER QUALITY MANAGEMENT
Supplier Management, Supplier Quality Audit, Process Control and Monitor, + IQC & OQC Inspection
QUALITY SYSTEM
Quality Audit, Document Control, Quality System, Maintenance, RoHS Compliance, Calibration System, Customer Service
PRODUCT QUALIFICATION
Package Qualification, Reliability Enhancing, Reliability Monitoring, Failure Analysis